Remy Alexander & Sjors van der Mark
Price: €15,00 – student €5,00
Remy Alexander, Pedro Paixão, Daniela Rodrigo:
Sjors van der Mark:
Tyrvi – Aspasia Nasopoulou
Protractus – Karsten Brustad
Due Canzoni Lydie – Nuccio D'Angelo
The Things I Swaddle – Remy Alexander
Aming for Ecstacy – Giel Vleggaar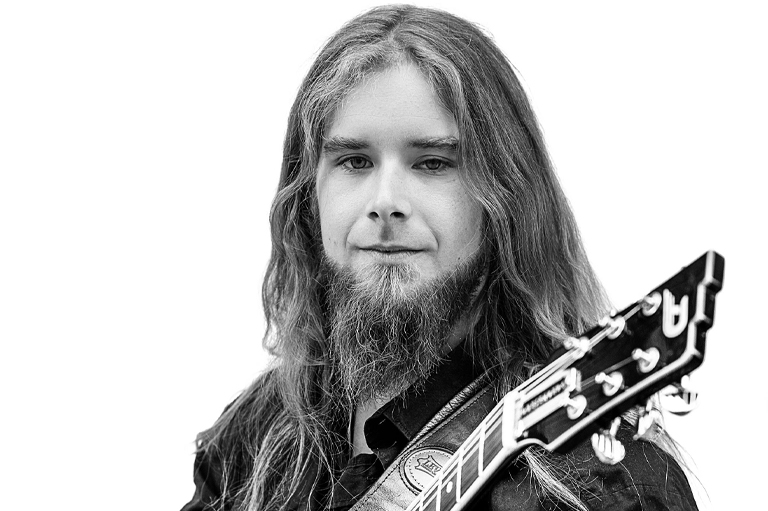 Remy Alexander, artist in residence at De Link in 2020, has percussionist Pedro Paixao and dancer Daniela Rodrigo use the space and the acoustics of Het Cenakel to its fullest extent in a double bill. He has also written a piece for guitarist Sjors van der Mark, whose performance will make up the second part of the evening.
Componist Remy Alexander drukt met twee premières zijn stempel op dit dubbelconcert. In het eerste deel heeft hij de vrije hand. In Stasis gebruikt hij zijn ervaringen met dans om bewegingen en houdingen van danseres Daniela Rodrigo te integreren in zijn compositie. De muziek heeft hij geschreven met de theatrale kwaliteiten van slagwerker Pedro Paixão in gedachten. In een choreografie van bewegingen in tegengestelde richtingen wordt de hele ruimte onderdeel van een werk dat zowel muziekstuk als schouwspel is. Door uitgekiende plaatsing benut Alexander de akoestische eigenschappen van het Cenakel ten volle.
Alexander's work is also featured in guitarist Sjors van der Mark's concert, with The Things I Swaddle, a composition he wrote for the occasion. Van der Mark, who will play acoustic and electric guitars, will play the pieces in the programme in one continuous flow, showcasing various aspects of the instruments. Nuccio D'Angelo's Due Canzoni makes heavy demands on his skills, whereas Karsten Brustad focuses on unusual techniques. In Giel Vleggaar's Aiming for Ecstasy he administers a generous dose of rock 'n' roll to the audience.