Prijs: €18,00 | student 8,00
A songbook of rare feelings
The Novice (2021) – compositie Remy Alexander, tekst Lucky Fonz III
Humility (2021) – compositie Remy Alexander, tekst Nancy Campbell
I disappear (2021) – compositie Kate Moore, tekst Lucky Fonz III
Red sky at morning/ sailor's warning (2021) – compositie Kate Moore, tekst Nancy Campbell
Red sky at night/ sailor's delight (2021) – compositie Kate Moore, tekst Nancy Campbell
Privilege (2021) – compositie Nicoline Soeter, tekst Kayo Chingonyi
What's left cannot be spoken (2021) – compositie Nicoline Soeter, tekst Kayo Chingonyi
Happen(ed)ing (2021) – compositie Morris Kliphuis, tekst Kayo Chingonyi
Speech Is Mine (2019/2021) – compositie Morris Kliphuis, tekst Hanneke Last
Ensemble VONK is ensemble in residence van de Stadscomponist Tilburg in 2021-2022.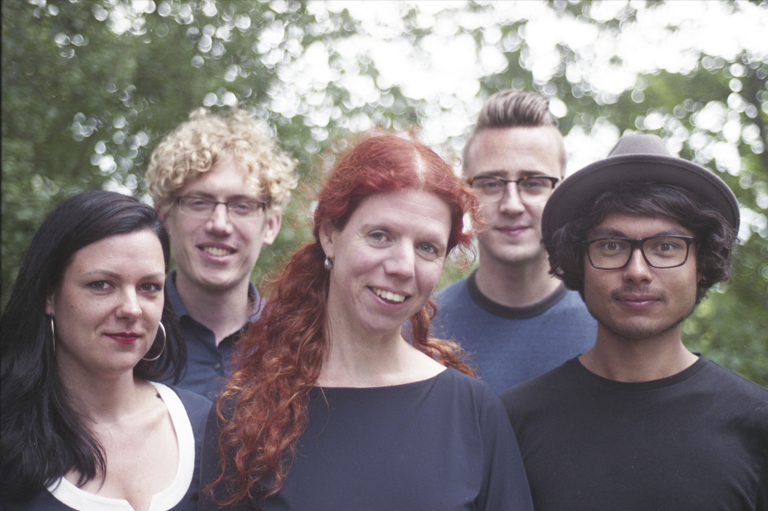 Ensemble VONK speelt bij De Link een verzameling van negen liederen waarin gevoelens in een bijzonder daglicht gesteld worden. Artistiek leider Nicoline Soeter heeft zelf muziek geschreven voor dit programma, dat ze de titel A songbook of rare feelings gegeven heeft. Daarnaast heeft ze drie andere componisten om bijdragen gevraagd, die ervaring hebben met het schrijven van liederen: Remy Alexander, Morris Kliphuis en Kate Moore.
Voor de teksten heeft Soeter dichters gezocht en benaderd die op een bijzondere manier schrijven over emoties. Het is geïnspireerd op Dictionary of Obscure Sorrows, waarin nieuwe woorden bedacht worden voor gelaagde en complexe gevoelens die niet eerder omschreven waren. "Het is een songbook, een groep van negen individuele wereldjes", zegt Soeter. "Te vergelijken met een Wunderkammer, die eerder uitgangspunt was voor een compositie voor VONK." Alle teksten zijn speciaal voor dit programma geschreven. Zo heeft Nancy Campbell geput uit logboeken van zeevaarders die in barre, winterse omstandigheden verzeild geraakt zijn, en schrijven met een paradoxale mengeling van moed, nederigheid en spijt. Daarnaast hebben Lucky Fonz III en Kayo Chingonyi gedichten geleverd.