When you perform new compositions in an exhibit spac, do you look differently at a work of art? And the other way around, what does imagery doe with music?
A series of concerts of De Link in collaboration with visual art organisations. PARK Tilburg, Witte Rook Breda, Hilvaria Studio's Hilvarenbeek and Expo Cacaofabriek Helmond. Short performances; interventions in the space, close to the art itself.
Tom Sanderman, one of the program makers of De Link, is curator of this project and compiles a program in collaboration with the visual curators. Young talent is offered a chance; alumni of Fontys AMPA and established musicians of the province of Brabant.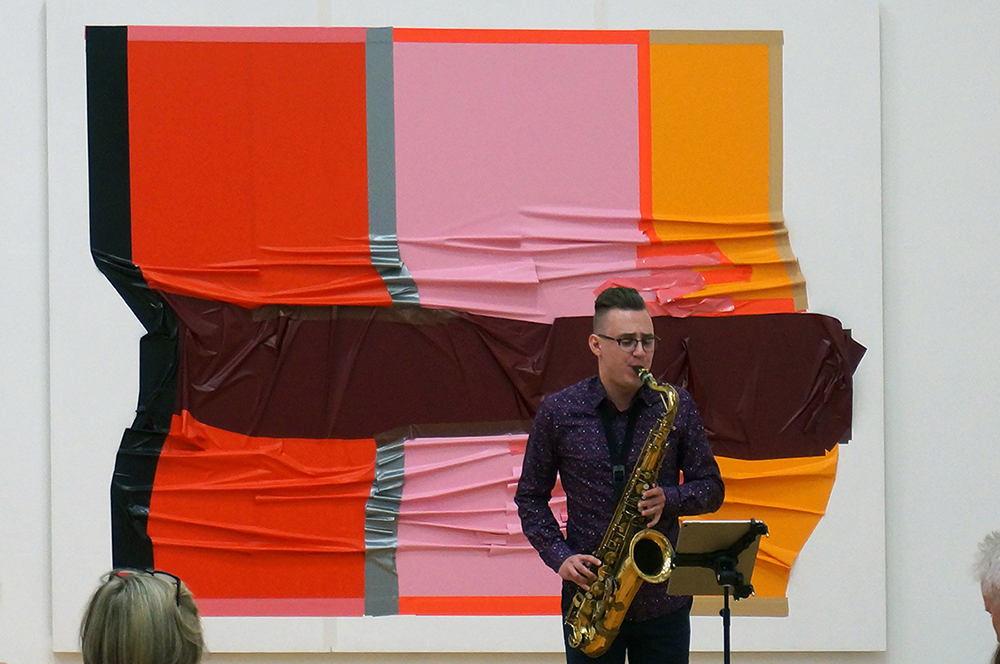 Alle concerten van Kunst & muziek Brabant