The series of 15 concerts at Het Cenakel, every two weeks on Tuesday evening from September until April, forms the hart of the activities of De Link.
The former monastery chapel of Het Cenakel has beautiful acoustics. Concerts take place in an intimate setting, sometimes in unusual arrangements of audience and musicians. Contemproary composed music, mostly created after the year 2000, often the ink is still wet. The most important composers, ensembles and musicians of The Netherlands and abroad are given a chance, and also local talent finds a stage here.
Because of the corona cris during the spring a few concerts where postponed. Three of them will be caught up, as a results of which we can offer 18 concerts in Het Cenakel this season.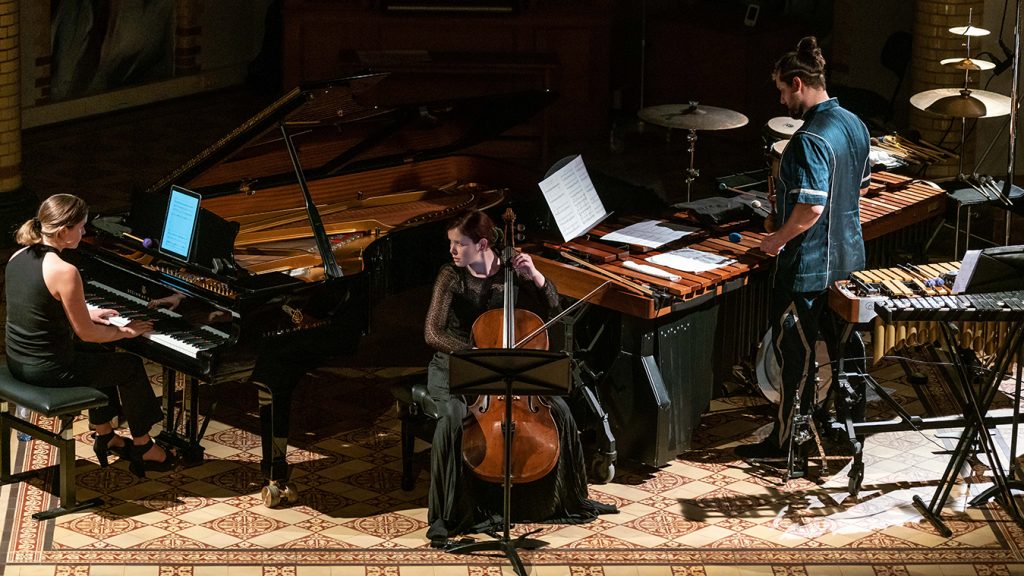 All concerts of De Link at Het Cenakel