Alexis Descharmes & Alexandra Greffin-Klein [AFGELAST]
Price: €15,00 – student €5,00
Figment – Elliott Carter
Statement – Remembering Aaron – Elliott Carter
A Six Letter letter – Elliott Carter
Tre Duetti – Elliott Carter
Spins & Spells – Kaija Saariaho
Nocturne – Kaija Saariaho
Aure – Kaija Saariaho
Etincelles – Kaija Saariaho
Concordia – Kaija Saariaho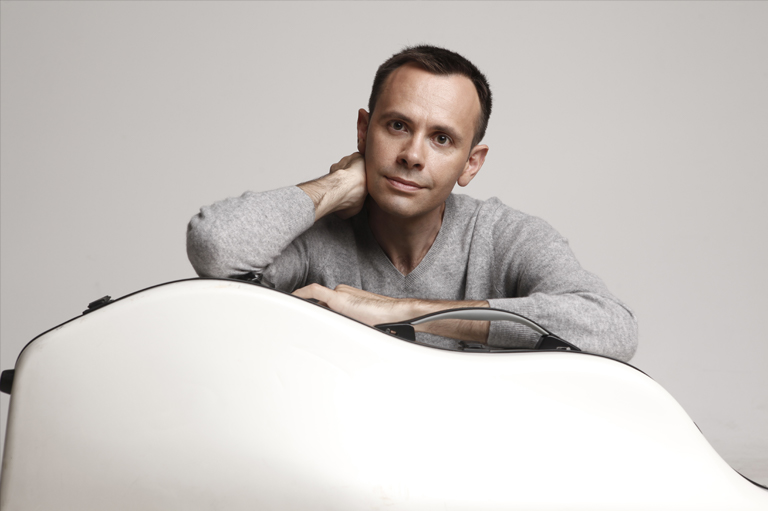 The French duo Alexis Descharmes (cello) and Alexandra Greffin-Klein (violin) will present a double portrait of Elliott Carter and Kaija Saariaho, composers with a greatly differing oeuvre. In his music Carter concerned himself with formal structures. Kaija Saariaho's music is based on scales derived from natural harmonics. She wrote Etincelles for Descharmes' thirtieth birthday.
Alexis Descharmes and Alexandra Greffin-Klein will present a double portrait, juxtaposing two composers from different generations and with a very different approach in their respective techniques. Born at the start of the twentieth century the American Elliott Carter was influenced by his contacts with the avant-garde composers Charles Ives, Henry Cowell and Edgard Varèse. Carter's music has a distinctly interwar flavour. He saw composing mainly as a game with structures. His work is full of contrasts and can be very poignant, like in Statement – Remembering Aaron for solo violin. Statement – Remembering Aaron voor solo viool.
Kaija Saariaho builds her music on totally different foundations. Her studies with Tristan Murail and Gérard Grisey opened new prospects. The structures she works with arise from the components of individual pitches. With these materials she composes music that may sound earthy but also transparent, ethereal and fragile. Aure, which apparently refers to a mild and fragrant morning breeze, combines both aspects.