Alistair Sung & Goska Isphording [AFGELAST]
Price: €15,00 – student €5,00
Alistair Sung:
Sweat – Morris Kliphuis
Pentimento – Qasim Naqvi
Tunnel Vision – Molly Joyce
Goska Isphording:
la tendre indifférence du monde (2017) – Janco Verduin
Variations on the global crowd (2019) – Karol Nepelski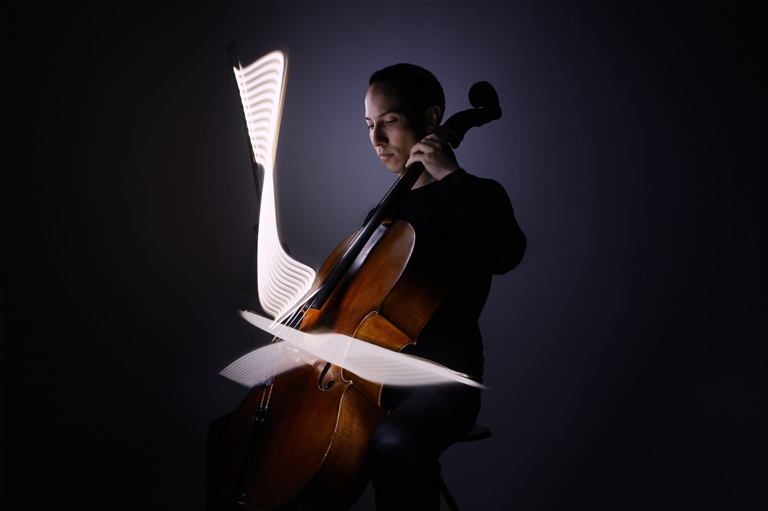 A double bill featuring harpsichordist Goska Isphording and cellist Alistair Sung. Isphording will perform a piece by Janco Verduin that gets ever more complex and an emotionally charged composition by Karol Nepelski. In compositions for cello and electronics Sung translates the tension between man and machine into sound, while the technology is at the same time an extension of his instrument.
Harpsichordist Goska Isphording and cellist Alistair Sung each perform half of this double bill. Isphording, who specializes in contemporary repertoire, will play music by Janco Verduin from her home town Eindhoven and Karol Nepelski from her mother country Poland. Verduin has constructed #41 la tendre indifférence du monde out of simultaneous running lines, which he cut into slices, like a 'musical sausage' as he explains it. The piece unfurls in waves that get evermore viscous. Nepelski intends Variations on Global Crowd as a protest against the erosion of the democracy in his homeland. Isphording's performance is underpinned by recorded fragments of demonstrations aimed at political change. These recordings add emotional charge to the music.
Alistair Sung makes abundant use of electronics as a setting and environment for his playing. He will perform three contrasting pieces. Morris Kliphuis' Sweat was inspired by the relentless, manic energy of the Japanese punk band Otoboke Beaver. Qasim Naqvi built his Pentimento out of numerous thin layers consisting of improvisations that he bounced back and forth between his cello and an analogue synthesiser. Molly Joyce collaborated with Sung on loops and presets for Tunnel Vision in order to have a melodic component undergo continual and progressive change.