Price: €15,00 – student €5,00
The Crow and other short stories – Kate Moore
The Crow (2019)
101 (2003)
Ridgeway (2009)
Bushranger Psychodrama (2017)
Sliabh Beagh (2015)
The Dam (2015)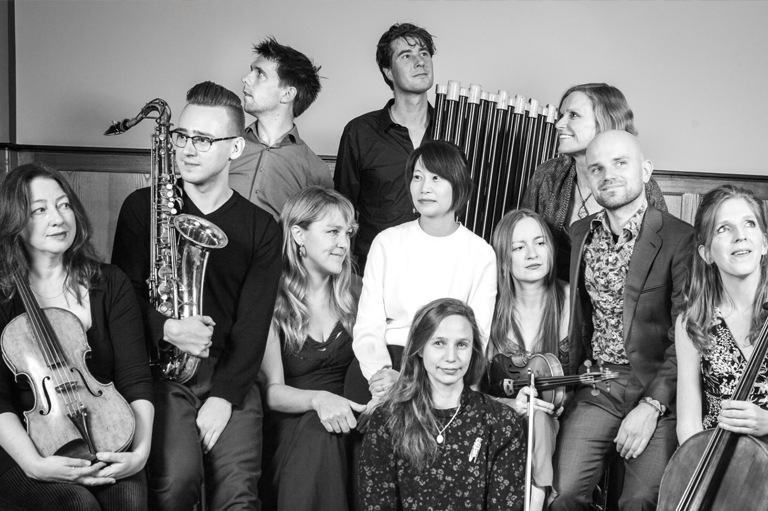 Performed by the Herz Ensemble the pieces in The Crow and other short stories by the Australian-Dutch composer Kate Moore are a cycle in which she shapes personal history and experience into a mythology. The pieces are related to her family background. Attractive and dark sides of folk culture are kept in a delicate balance.
Kate Moore betrays her attachment to nature, to places that are best reached on foot. In this programme she adds another dimension to this. All compositions performed by the Herz Ensemble in The Crow and other short stories deal with her ancestral background. Sliabh Beagh and The Crow hark back to her Irish origins, and mythical stories that rise from the earth with the mist. The Crow refers to the Irish goddess of war and premonition.
Moore highlights both the attractive and the dark sides of folktales, folk music and folk heroes, such as the central character of Bushranger Psychodrama Ned Kelly, the Australian counterpart of Robin Hood. In 101, one of the first of Moore's pieces to be performed in the Netherlands, she uses ever recurring patterns, derived from folk music as a rebellious statement against academic rules. These are tales that developed in the course of time and constitute a cycle that is both personal and mythical.