Price: €20,00 – student €10,00
A through-grown earth – Lisa Illean
Heave (version for solo voice) – Sivan Eldar
collections for Juliet – Nomi Epstein
While we are both – Lawrence Dunn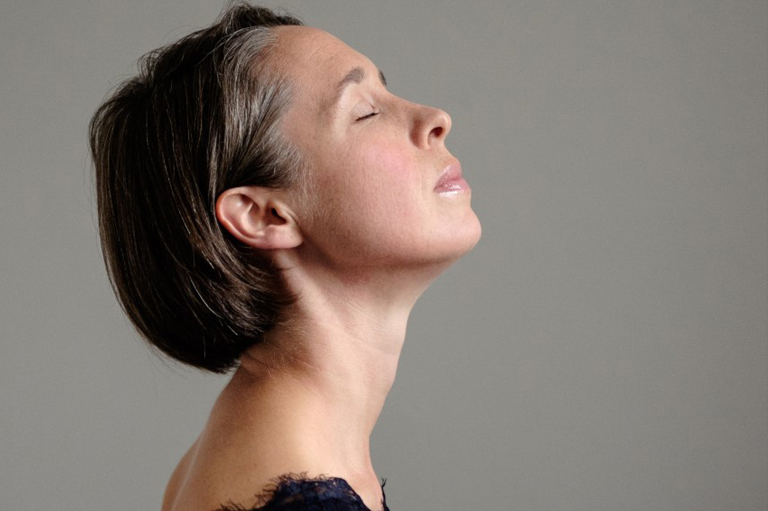 The English soprano Juliet Fraser will present the four compositions that comprise her recent solo CD spilled out from tangles for the first time in one concert. In each piece her voice is embedded subtly and delicately in electronics. These two realms, organic and technological, are interwoven, constituting a musical ecosystem.
The solo album of the English soprano Juliet Fraser, spilled out from tangles, should have been presented with a release concert in April. This was cancelled because of the corona outbreak. The first complete performance of the four pieces on the album will take place at De Link.
Each piece, written especially for Fraser, positions her voice in an environment of delicate electronics. In A through-grown earthLisa Illean has woven a silky undulating soundscape of threads created from the sounds of a harp, strings, retuned zithers and Fraser's own singing. In this fabric the soprano enters into a dialogue with her mirrored double in text fragments from the poetry of Gerard Manley Hopkins, who has no equal in the way he managed to paint nature in vibrant words. Sivan Eldar has Fraser break open the earth like a seedling sprouting up, while Nomi Epstein makes her glide slowly in a thicket of glissandi, almost running parallel in shivers then turning around to move in an oppositie direction. Fraser and her sonic surroundings enter into a symbiotic relationship in each composition. This is a musical ecosystem built on an intimate empathy.