Patrick Ellis & Claire Adams
Price: €15,00 – student €5,00
Patrick Ellis
nieuw werk Artist Residency De Link & AMPA
Claire Adams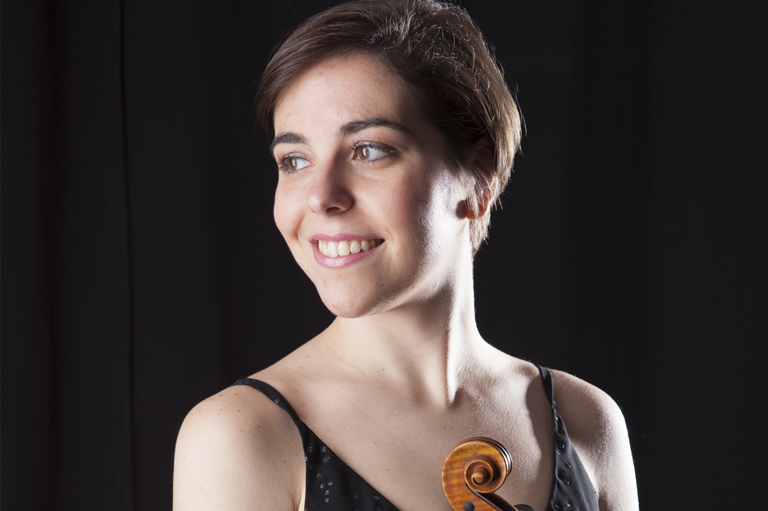 A double bill with new music by Patrick Ellis, artist in residence at De Link in 2021, performed by students of the AMPA conservatoire. Ellis' music is characterized by inventiveness and transparency. This concert is paired with a concert by singer and violinist Claire Adams around 'cognitive dissonance', in which she uses both aspects of her talent to express contradictions occurring within one mind.
De Link invited composer Patrick Ellis (London, 1994) to be their 2021 artist in residence. In his music one can hear a distinctive personal and original sound. He knows how to work inventively with instruments, and how to keep the overall sound transparent, using hypnotically repetitive motives. He incorporates influences from various genres into his music with a playful and apparently straightforward ease, but the result has a character that is patently his own. He is writing a new piece for one or more AMPA students.
This will be performed in a double bill with Claire Adams, who is a singer and a violinist. Often simultaneously. Claire Adams, who graduated in both disciplines from AMPA and was a laureate of the 2019 Jacques de Leeuw Award, is working on a programme around 'cognitive dissonance'. This is an inner tension emerging when people feel obliged to perform actions that run counter to their own convictions, or when they notice that their ideas and opinions don't correspond with reality. Adams creates theatre out of this mental conflict by making her voice and her violin express the dialogue within one individual who attempts to find a solution for his inner contradictions. She has invited several composers to write music for this programme.