Tickets & discount
Make use of our campaigns: a subscription to our concert series in Het Cenakel, student discount, We Are Public and Meedoenregeling.
Stay informed
Would you like to receive our news letter and brochure with an overview of all our concerts?
De Link is a concert organisation for newly composed music in Tilburg, led by composers, musicions and fans.
We do this on different locations, with present-day productions from home and abroad, from our own initiative or in collaborations.
  Omdat reizen vorig jaar niet tot nauwelijks mogelijk was, werd de residentie van Patrick Ellis met een jaar uitgesteld. De jonge Engelse componist, die met weldoordachte stukken furore maakt in Birmingham en Den Haag, zat in de tussentijd niet stil – en plukt daar nu de vruchten van. Max Majorana sprak hem eerder deze maand over wat hij van plan is in het Cenakel. 'De vraag hoe een toehoorder een muziekstuk fysiek ervaart is voor mij interessanter dan ooit.'
lees verder >>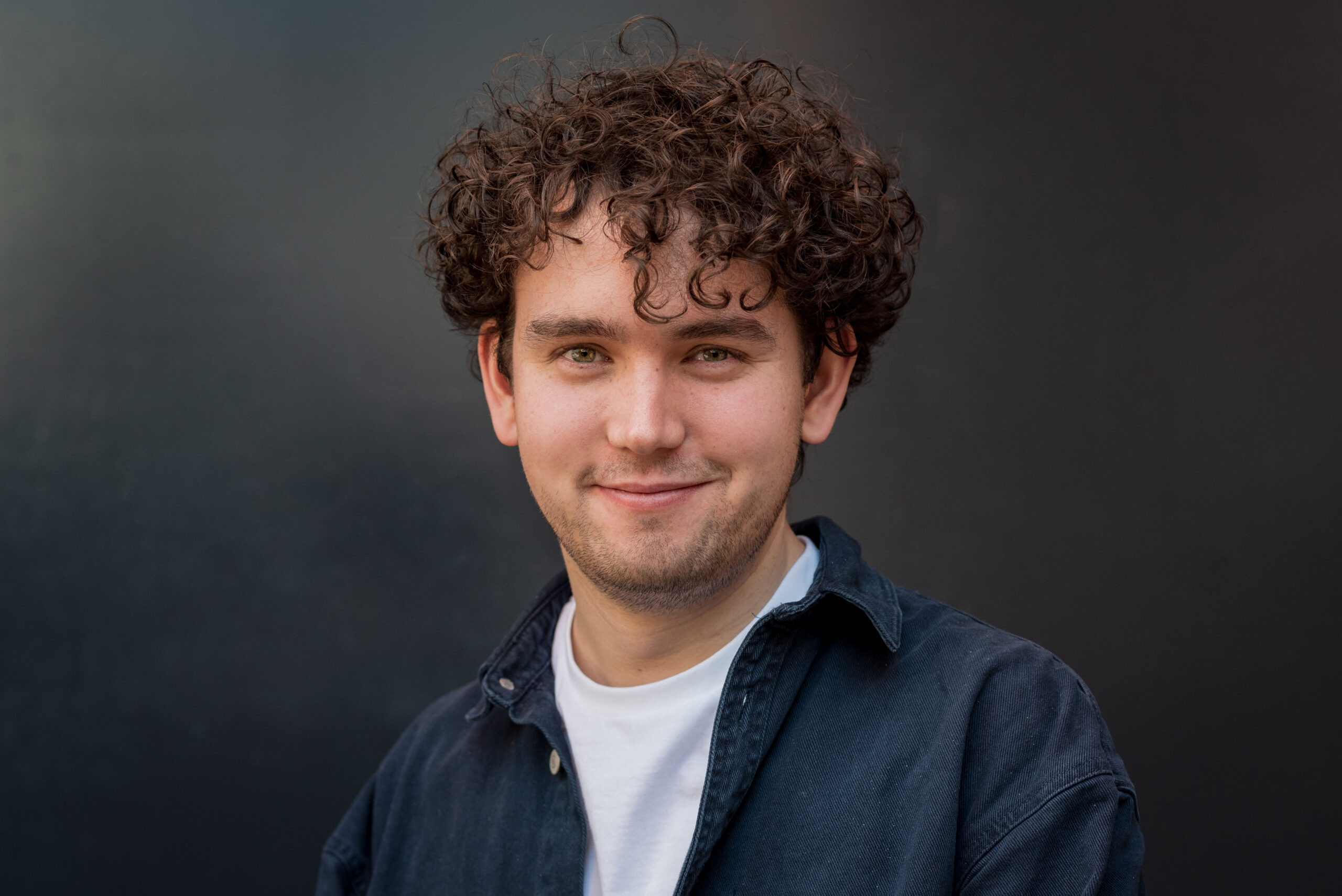 Die concentratie heb je nodig in de avontuurlijke concertserie De Link, waar dinsdag het ensemble Asko|Schönberg te gast is.
In Tilburg gebeurt het: de stad vindt zichzelf uit als laboratorium voor nieuwe muziek.
Het was ontroerend dat dode materie – een klok – zo'n menselijk saluut had voortgebracht.
En wordt het niet eens tijd dat de organisatie zichzelf luidruchtiger op de borst slaat?
Naar het einde toe dunde de muziek steeds verder uit, tot een enkele klarinet even door de rest ondersteuning kreeg. Een klinkende boodschap van hoop.
Het Ives Ensemble herinnert ons er in prikkelarme tijden aan dat alles muziek kan worden als je dat wilt.
Millers nieuwe compositie is zonder meer een ontroerend, breekbaar panacee tegen de onrustige tijd waarin we nu leven.
De Link, ran by composers, has a strong program, with this season top ensembles like the German Musikfabrik and the Belgian Spectra.
De Link the venue for contemporary music in Tilburg, exists for decades, but more recently looks further across the borders than in the past.
All honour to the team of De Link that they arranged for Chow to come over from New York for this special recital.
Initiative for new and renewing music De Link has pinned down a very special guest for their last concert of this year...
... indispensable concert series in the south of the land.
... a stable value within the performance practice of contemporary composed music.
...broad-minded and enterprising concert organisation from Tilburg...