Price: €15,00 – student €5,00
selection from Preludes and parts of Vingt Regards – Olivier Messiaen

parts of Les Traveaux et les Jours, La Mandragore – Tristan Murail

Crystalline I, Water Dance I, parts of Children of Light – Karen Tanaka

Techno Etude No. 1 – Karen Tanaka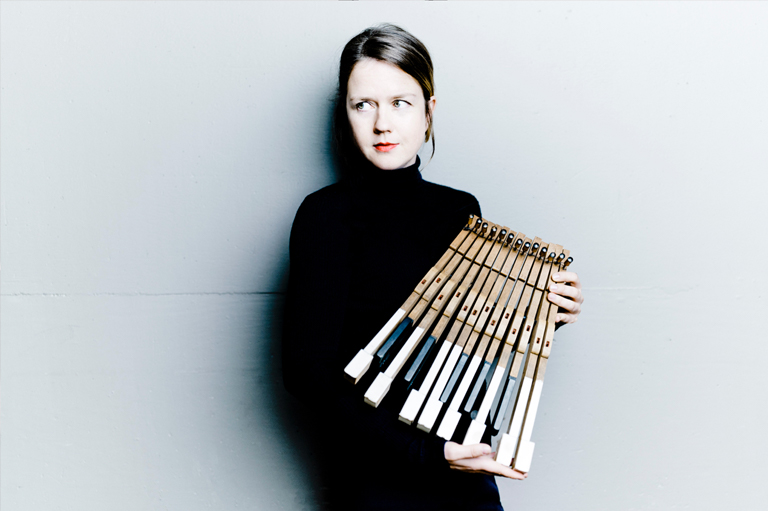 Pianist Elena Basilova performs music of three consecutive generations of composers. Olivier Messiaen taught Tristan Murail, who in turn had Karen Tanaka as his student. The concert moves from Messiaen's early pieces in which he looks back to Debussy, to a more complex idiom in Vingt regards sur l'Enfant Jésus, where Murail picks up, to Tanaka who returns to simplicity.
Pianist Helena Basilova will present three composers from subsequent generations in her recital: Olivier Messiaen, his student Tristan Murail and Karen Tanaka, who in turn studied with Murail. Messiaen and Tanaka share a loving fascination for nature in their music. While Messiaen predominantly expressed this in using transcriptions of birdsong as the basis for his music, Tanaka works from a broader view of nature. In her music she may try to evoke the essence of crystal structures, sketch the portrait of the inner being of a particular animal, or capture the otherworldly undulating veils of the northern lights.
Murail shows his kinship to Messiaen in using sequences of chords that follow an idiosyncratic logic. These chords operate outside the classical harmonic system that was rejected by Arnold Schönberg and his students, but at the same time they don't conform to the cerebral serialism that was the ultimate consequence of the revolution instigated by Schönberg. Messiaen's pieces in this concert predate his use of birdsong. Huit Préludes is an early set of compositions influenced by Claude Debussy. Vingt regards sur l'Enfant Jésus shows how far his harmonic language had progressed. Tanaka makes the concert come full circle with a return to ingenuous music.