Ives Ensemble in Nijmegen
Datum: 26 september 2021
Aanvang: 16:00 uur
Location:
Joanna Bailie Artificial Environments nr. 1 – 5
Cassandra Miller Warblework
Joanna Bailie From above and far away (compositieopdracht stichting Eduard van Beinum)
Cassandra Miller Perfect Offering (compositieopdracht De Link)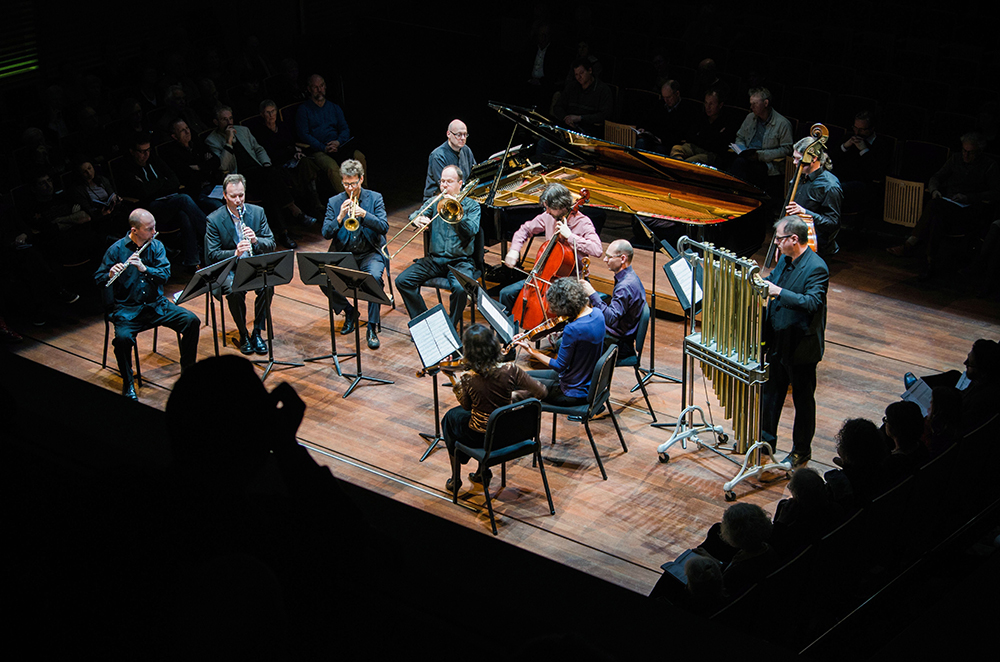 De productie van De Link in samenwerking met het Ives Ensemble is op 26 september 2021 te beluisteren in het Galerie Marzee in Nijmegen.
Het Ives Ensemble wijdt een spannend dubbelportret aan Cassandra Miller en Joanna Bailie, twee componisten die veel te weinig in Nederland te horen zijn, hoewel ze allebei in Den Haag hebben gestudeerd. Miller en Bailie maken internationaal furore met hun eigenzinnige, persoonlijke muziek, waarvoor ze inspiratie vinden bij verkeersgeluiden (Bailie) of een song van Leonard Cohen (Miller). Dit rijkgevulde tweeluik biedt avontuurlijk ingestelde luisteraars een uitgelezen mogelijkheid om Miller en Bailie beter te leren kennen. In haar nieuwe From above and far away gebruikt Bailie het ensemble als 'versterker' voor geluiden die door hun fragiliteit en lage volume moeilijk op te nemen zijn, zoals een verre snelweg. Miller laat zich in Warblework inspireren door de zang van vier Noord-Amerikaanse lijstersoorten, die op ingenieuze wijze door een strijkkwartet verklankt wordt.
Voor tickets ga naar: www.modernemuziek.nl